Featured
When it comes to Los Angeles County's decrepit Men's Central Jail, building a better future doesn't have to mean spending $2 billion to erect a replacement structure that would continue to house huge numbers of mentally ill inmates accused of low-level, non-violent crimes.
Two months ago, as the only member of the Board of Supervisors to vote against moving forward on this massive, publicly-financed construction plan, I argued that we must first fully investigate the opportunities for diverting low-risk members of this population into community-based treatment programs.
My reasoning was simple: if we can find more humane and effective treatment outside jail cells for these mentally ill individuals, then we might be able to scale back the size and cost of the proposed new downtown jail. At the same time, we might also be able to make our neighborhoods safer by reducing the high rate of recidivism typically associated with mentally ill offenders. They stand little chance of achieving lasting recovery inside an oppressive and teeming jail environment where they have been chained to tables during therapy sessions and victimized not only by fellow inmates but by some sheriff's deputies who run the operation.
This week, the American Civil Liberties Union of Southern California released a persuasive new report that should serve as yet another reminder of why we must confront this issue now, before we commit another dollar to a construction project that, while well intentioned, will continue to give our county the ignominious distinction of overseeing the biggest mental hospital in the nation.
The report, produced in conjunction with the Bazelon Center for Mental Health Law, cites examples from around the country, where recidivism and incarceration costs have been slashed through jail diversion programs. One, in New York, reported a 70% reduction in arrests among participants during a two-year period, according to the report. A diversion program in Miami-Dade County, meanwhile, reduced recidivism among misdemeanor offenders from 75% to 20%.
The report also notes that, once an individual is placed in a community-based setting, federal and state funds can be tapped to help finance the treatment, which can't be done as long as a person remains behind county bars.
Among the leadership of the Sheriff's Department, there's a belief that only a new 5,000 bed mental health jail will satisfy the U.S. Department of Justice, which has been monitoring the county's treatment of mentally ill inmates for more than a decade, ever since concluding that their constitutional rights were being violated. Last month, the DOJ didn't pull punches when it informed us that, despite improvements, serious problems remain in preventing inmate suicides. The justice department lawyers warned that they're now prepared to step up the oversight by seeking the intervention of the federal courts.
It seems clear to me from the tenor of that 36-page letter that the Justice Department expects improvements now, not in 10 years, when the proposed new jail would be scheduled for completion. In fact, the DOJ lawyers praised a Board of Supervisors vote to analyze diversion programs and said "we strongly encourage the Sheriff, the Mental Health Director, and the County to consider alternatives to incarceration" for mentally ill inmates.
Finally, for those of you who might be inclined to dismiss the ACLU report as a predictably liberal position, I'd point out that the leading champion of community-based diversion programs is Los Angeles' top prosecutor, Dist. Atty. Jackie Lacey. During testimony before the Board of Supervisors on the day of the jail construction vote, she suggested that as many as 1,000 inmates may be needlessly held behind county bars. "The current system is, simply put, unjust," Lacey said bluntly.
And that can't be made right by embarking on the biggest capital-spending project in Los Angeles history. This issue, with the stakes so high, requires a level of intellectual capital that we're only now starting to expend.
Posted 7/3/14
I had a chance to ride the rails last week, going behind the scenes of one of L.A.'s most eagerly anticipated transit projects.
The vehicle transporting me was a bouncing truck, not a sleek light rail train. But my imagination was moving full speed ahead as I traveled a major chunk of the Expo Line Phase 2 route now taking shape beside the 10 Freeway. (I even shot some iPhone footage along the way. I'm probably not going to be winning any cinematography Oscars, but I hope you'll click on the above link to share a condensed and accelerated video version of my off-road voyage.)
When completed next year, and opened to the traveling public in 2016, Expo will be an urban transportation godsend: a chance to bring some predictability and personal choice back to what's become, over the past decade, the increasingly soul-crushing experience of just trying to get across town.
I was moved—and not only in the literal sense—to see all the years of hard work, planning and construction transforming into something so real and so powerful. The long-held dream of being able to make it from downtown L.A. to 4th Street in Santa Monica in 46 minutes flat is now emerging fast from steel, sweat and stone.
I saw stations rising in Palms and at Westwood Boulevard. Long stretches of sound walls were already in place. About four miles of track have been installed, with 10 additional miles coming soon to complete the roundtrip journey of Expo Phase 2 from Culver City to Santa Monica.
On the morning of my off-road tour, from Bagley Avenue to Military Avenue in West Los Angeles, electrical crews were racing their construction counterparts to put up the network of power poles that will move Expo's trains. Knots of workers were busily installing pavers on the platform of the Westwood Boulevard station. Elevator towers were up at the Palms Station, ready for the contractor to install glass and machinery. And heavy, laser-equipped machines were preparing to tamp down rock ballast between rail ties.
It was a fascinating trip into L.A.'s past, present and future. We traveled past the modern Lycée Français de Los Angeles; past an area known as Motor Yard where generations of taggers, unfortunately, have left an inch-thick residue of graffiti for our teams to clean up; through an old freight train tunnel under the 10 Freeway that will soon see a new generation of trains gliding through.
To our right, for some of the trip, rumbled the 10 Freeway—moving uncharacteristically smoothly on this morning but inevitably heading toward the gridlock that will be the Expo Line's best advertisement when Phase 2 opens. As we passed the Westwood Boulevard station, another symbol of motoring frustration, the 405 Freeway, was visible to the west.
It was an amazing vantage point, and I wish that every Angeleno who's ever cursed a Sig Alert could have been along for the ride. Short of that, I hope that the video above will spur your imagination and awaken the sense that something better is coming down the tracks for Los Angeles.
Posted 6/18/14
As public transit milestones go, they don't get much bigger than this: The federal government has formally agreed to fund the long-awaited extension of the Purple Line subway into Los Angeles' traffic-choked Westside.
The $2 billion commitment, announced at a ceremony today in Washington D.C., is truly an historic moment for our region.
As I stood in the Dirksen Senate Office Building this morning, it felt like a pivotal turning point had at last arrived for a project that I have passionately championed and which I firmly believe will bring all of us Angelenos a desperately-needed alternative to sitting in gridlock day after day. It's been important to me for so many reasons: helping people get to jobs, helping visitors access our amazing cultural institutions, and above all allowing folks to reclaim precious time in their days to spend with their families and in their communities.
Starting now, we have the federal government's financial backing in bringing relief to one of our most traffic-challenged areas. Today's "full funding grant agreement" sets in motion a growing subway line that eventually will push past the 405 Freeway.
The federal funding—a $1.25 billion grant and an $856 million low-interest loan—combines with local funding from Measure R to enable us to build the first leg of the subway extension, running from Western Avenue to La Cienega Boulevard. This segment, heading toward completion in 2023, will open up the culturally and jobs-rich Wilshire Corridor to people throughout the county, who will be able to get to renowned attractions like the Los Angeles County Museum of Art and the La Brea Tar Pits without an automobile. It also will blaze the trail for the next two segments, one culminating in Century City and the other at the V.A. in West Los Angeles.
I don't have to tell anyone reading this blog that traffic congestion in these areas and others has seeped into every facet of daily life in Los Angeles. It affects where we can work, where we play, where we go to lunch and where we attend school, It robs us—and our economy—of untold hours of productive time.
Like you, I've fumed behind the wheel as it takes an hour to move two miles, and groaned inwardly that I could jog there in half the time—without breaking a sweat.
That's not just frustrating—it's wrong, and something has to change.
Now it will.
The first installment of the agreed-upon federal funding is included in President Obama's proposed budget for this year. While there are no sure bets in Washington's current atmosphere, I have every confidence that Congress will move this funding forward annually until the first leg of the project is complete.
As I joined in today's announcement with U. S. Senators Barbara Boxer and Dianne Feinstein, U.S. Rep. Henry Waxman, Transportation Secretary Anthony Foxx, Metro executives and my fellow elected officials from Los Angeles, I felt gratitude and a surge of pride in the federal-local partnership that has brought us to this point. It is a vote of confidence in Los Angeles County, and in the increasingly vibrant mass transit system we are building here.
And it is a vote of confidence in you, the people of L.A. County. By a two-thirds margin, you went to the polls in 2008 and—despite the Great Recession—approved Measure R's ½-cent sales tax for transportation projects, including this one.
Today's action is a vital step in delivering on Measure R's promise. Together, we're putting to rest the old myths about our car-crazy metropolis and writing a new chapter about freedom and mobility in the City of Angels.
Posted 5/21/14
Like countless Angelenos, I've been a Lucy Jones fan for years.
When it comes to earthquakes, no one conveys information more accessibly—or calms rattled nerves more quickly—than the plain-talking seismic scientist from Caltech. I can still vividly remember the way my family was glued to Jones' televised briefings in the wake of the deadly Northridge earthquake, which had delivered a powerful jolt to our house and psyches.
In recent days, you've probably seen a lot of Jones, more than at any time since that 1994 temblor. She's been called upon by news organizations here and abroad to put into perspective our recent earthquakes, including last Friday's magnitude 5.1 near La Habra. As she told The New York Times the other day: "The last 17 years has been the quietest time we've seen. Maybe we're starting to turn back to more normal levels."
I suspect that for many of you in the post-Northridge generation, this is probably the first time you've really felt the earth shake and looked to Jones for answers and reassurance. In fact, Jones became an overnight sensation last weekend after opening her @DrLucyJones Twitter account  largely because of followers who were likely still in grade school, or not even born yet, when the Northridge quake hit.
Intrigued by front page headlines like this one in the Los Angeles Daily News—"Scientist charms the Twittersphere"—I scrolled through her Twitter postings to see what insights she was offering her new generation of followers in the space of 144 characters. Of course, she was right on message, as this exchange of tweets showed:
@Joolsthebest: "Are we going to have a bigger earthquake…?
@DrLucyJones: "If I could tell you when the next EQ was going to be, I'd be a lot richer than I am. You need to be ready all the time."
Jones has rightly seized on our recent spate of earthquakes as a teachable moment in her crusade to shake the public (especially you younger folks) of denial and complacency. The time to prepare, she preaches to all who'll listen, is now—before we're walloped by a far more destructive seismic event.
Her suggestions are simple. First, she recommends visiting the website of the Earthquake County Alliance, which offers suggestions on how to prepare, survive and recover from an earthquake. Among the proactive measures she says you can take today: secure moveable items; create a disaster plan and decide how you'll communicate; organize disaster supplies in convenient locations, and minimize financial hardships by organizing important documents and strengthening property.
From personal experience I'd also highly recommend keeping a pair of slippers by the bed. After the Northridge quake, our young, barefoot daughter was lucky not to cut her feet on the shattered glass strewn throughout the house as she came running into our bedroom.
And, remember, when the quake strikes, "drop, cover and hold on."
That's exactly what KTLA news anchors Chris Schauble and Megan Henderson did on the morning of March 17, when a 4.1 quake struck on the Westside. As the studio shook, both ducked under their desk. "Earthquake, we're having an earthquake," Schauble exclaimed while taking cover.
In the hours and days that followed, Schauble took a beating. His reaction and facial expressions were ridiculed across the Web; a YouTube clip of the incident has been viewed more than 14 million times. But leave it to Jones to cut through the uncharitable chatter. For her, this was another teachable moment. At a press conference on the quake, she said she was "very proud" of the anchors for protecting themselves. "That is absolutely the right thing to do."
These days, Jones' responsibilities have moved well beyond her job at Caltech and the U.S. Geological Survey. Los Angeles Mayor Eric Garcetti recently tapped her for a year-long appointment as a special advisor to draw up an earthquake preparedness plan for the city. And I've recruited her as an unpaid consultant for Metro on seismic issues relating to subway tunneling under Beverly Hills.
But thanks to social media, she's now reaching a vast new audience with her message of individual disaster readiness—and reconnecting with some appreciative fans from earlier times.
"Thank you for always putting my mind at scientific ease after quakes," one young woman posted on Jones' Facebook page. " I have been listening to your advice since I was a child, I even quoted you in science reports!"
Here's hoping that, like me, you're following that advice, too.
Posted 4/3/14
Last month, the Board of Supervisors adopted a widely-hailed, landmark plan to preserve one of our region's most precious natural resources—the Santa Monica Mountains. Under this blueprint for environmental stewardship, streams would be protected from pollution, ridgelines would be spared the scars of unrestrained development, historic groves of native oaks would be saved from the ax and a public in need of recreational opportunities would forever find a serene haven in the hills above Los Angeles.
This plan—known as a Local Coastal Program, or LCP—resulted from the work of an unprecedented coalition of groups and individuals, including the Sierra Club,  Heal the Bay, the Santa Monica Mountains Conservancy, the Las Virgenes Homeowners Federation, the California Coastal Protection Network, State Senator Fran Pavley, Assemblyman Richard Bloom and a broad cross-section of the equestrian community. The Board of Supervisors approved the LCP by a 4-1 vote amid an outpouring of support.
But now, as the California Coastal Commission prepares to consider the plan, a disinformation campaign has been launched by a small army of lawyers and lobbyists, representing developer clients who do not want to play by the rules. They are shamelessly placing their self-interest above the public interest. And they are advancing this agenda not by stepping forward themselves. They are hiding behind a smokescreen they created by falsely generating fears among equestrians, backyard gardeners and others that the plan would rob them of the things they hold dear.
Make no mistake, these big-moneyed real-estate interests have one thing in mind: to derail the LCP so they can profit from an environmental jewel that, in the process, would be destroyed and lost to us all.
I encourage you to read the plan yourself here. In the meantime, here is the truth behind the more blatantly false misrepresentations that have surfaced in recent days:
FICTION: The LCP bans the riding, boarding and training of horses in Malibu.
FACT: The proposed plan specifically supports the riding, boarding and training of horses in the Santa Monica Mountains. It calls for a substantial increase in the current areas where such activities are permitted and would allow homeowners in unincorporated areas to board horses in their backyards, which is now prohibited by county codes. What's more, the plan encourages the establishment of equestrian-friendly trailhead parking and staging areas to promote low-cost public access to trails. The plan clearly states that it seeks to preserve the equestrian traditions of the Santa Monica Mountains.
FICTION: The LCP was sprung on an unsuspecting public.
FACT: For months, the county and my office engaged hundreds of individuals and groups during the preparation of the LCP, resulting in the unprecedented coalition that coalesced behind the plan. Indeed, many of the plan's provisions are the result of the thorough and constructive input we received from residential, environmental and equestrian stakeholders. Moreover, for six weeks before the Board of Supervisors' vote, the LCP was posted online and placed in local libraries and government offices. It was also presented to more than 30 homeowner organizations, the Santa Monica Mountains Trails Council, equestrians, environmental organizations, representatives of neighboring cities and counties, and numerous other organizations.
FICTION: The LCP would commercialize the rural character of the Santa Monica Mountains.
FACT: The LCP's guiding principle is that "resource protection has priority over development." To that end, the plan would cut by nearly two-thirds the area zoned for commercial development under the plan. In fact, less than one percent of the Coastal Zone is slated for commercial use. Among other things, the LCP prohibits: ridgeline development, long access roads that carve-up natural hillsides, the blocking of streams, commercial vineyards and the destruction of oaks, sycamores and other native woodlands. It also strictly limits grading and imposes lighting restrictions to preserve the night sky. In addition, thanks in large part to the efforts of the county, state and other public partners, more than half of the Coastal Zone has already been acquired as public parkland on which development is restricted.
FICTION: The LCP would turn the City of Malibu into another resort town ridden with chain stores, severing the town's connection to its rural origins.
FACT: The LCP does not in any way govern land use or business within the City of Malibu. It addresses the roughly 50,000 acres of unincorporated territory within the Coastal Zone north of the City of Malibu, between Ventura County and the City of Los Angeles. The City of Malibu has its own LCP, which governs land use inside the city. Land use decisions in the City of Malibu are made by the Malibu City Council. Land use decisions in the unincorporated county are governed by the Board of Supervisors. Neither agency has jurisdiction over the other.
FICTION: The LCP prohibits backyard fruit and vegetable gardens and bans vineyards.
FACT: The LCP explicitly protects the right of all new and existing homeowners—as well as schools and other community uses—to maintain fruit and vegetable gardens. At the urging of many environmental leaders, the LCP would prohibit new commercial vineyards because of their serious impact on water quality in our streams, beaches and the Santa Monica Bay. The policy prohibiting new vineyards would also prevent the loss of sensitive habitat and avoid concerns over the industrial spraying of pesticides near homes and the areas where tens of thousands of visitors come each year to enjoy the region's beauty and recreational opportunities. Nevertheless, out of fairness to existing vineyard owners, legally established vineyards that currently exist would be allowed to remain under the LCP.
FICTION: The LCP will take away your dogs.
FACT: This is patently—and ridiculously—false. The LCP maintains the same rules for dogs as we have in the county code today.
FICTION: The LCP will add fees and costs.
FACT: The LCP would save the average property owner seeking permits thousands of dollars. Under the status quo, homeowners who want to build within the Santa Monica Mountains Coastal Zone must first go to the county to get an "approval in concept." Once they finish the county process, they must proceed to the Coastal Commission for a public hearing, further review and more fees. Once the LCP is certified by the Coastal Commission, however, property owners will have a one-stop shop at the County of Los Angeles and they will no longer have to go to the Coastal Commission, pay a second set of fees and go through a second layer of governmental review.
So, there you have it. Those are the simple facts, which I urge you to verify for yourself.
The Santa Monica Mountains LCP is the product of years of meticulous analysis and negotiation. Its opponents want to delay and ultimately kill this important plan.  And they are using deceitful tactics—including dishonesty—to try to achieve those goals. This cannot be allowed to happen.
The Santa Monica Mountains represent one of the largest remaining unspoiled coastal resources in Southern California.  Future generations will not forgive us if we fail to seize this opportunity.
Posted 3/12/14
There are moments in my job—special moments—when I know I'm representing not only the interests of people today but also the needs of generations to come. One of those occasions, I'm delighted to say, came this week with a historic vote by the Board of Supervisors to protect one of our region's most precious environmental and recreational treasures.
On Tuesday, the board approved a Local Coastal Program (LCP) for an 80-square-mile area of the Santa Monica Mountains. Years in the making, this far-reaching document—required by the state and endorsed by a broad coalition—establishes rigorous new restrictions for development in the mountains that rise along Los Angeles County's northern edge.
Among other things, the LCP will ban construction in the most fragile habitat areas to help ensure the survival of animal and plant life, including our oak woodlands. Natural streams will be allowed to flow without alterations or barriers. Certain deadly rodent poisons will be outlawed to protect mountain lions and other vulnerable creatures. Stars in the night sky will remain visible thanks to tough rules on outdoor lighting.
What's more, development will be prohibited on all significant ridgelines to prevent scars that would ruin this magnificent landscape and undermine the outdoor experience for hikers, equestrians and others who've found refuge just minutes away from our urban sprawl.
Where development is allowed, zoning will be dramatically reduced from an average of one house per acre to as low as one per 40 acres. For grading that exceeds 5,000 cubic yards, a discretionary permit will be necessary, as well as environmental and public hearings. The current threshold for such actions is 100,000 cubic yards.
The board's passage of the Local Coastal Program, which now goes to the California Coastal Commission for certification, also represents a dramatic shift in the stewardship of the Santa Monica Mountains.
For years, in the absence of a detailed LCP, applicants for development permits have needed approval from both the county and the coastal commission. This has added needless uncertainty, delays and costs to the process. The coastal commission, for example, currently requires a full hearing for nearly every permit. Under the county's LCP, however, an administrative permit would be issued to people who want to build such basic structures as single-family homes or room additions that comply with the plan's development standards.
So now the rules will be clear to all, and the elected Board of Supervisors finally will have responsibility for managing a priceless resource that draws tens of thousands of visitors to its trails and vistas each year.
In fact, the LCP itself reflects the views and priorities of a wide collection of groups and individuals who have a stake in the mountains and a passion for their continuing preservation as a rural outpost for Los Angeles. Among them are the Sierra Club, Heal the Bay, the Las Virgenes Homeowners Federation and the majority of local equestrians, whose interests are specifically addressed in the LCP. I thank them all for their heartfelt participation.
I also want to thank the county's Department of Regional Planning and my deputy Ben Saltsman. Together, they shepherded this monumental effort, demonstrating how government can, indeed, build consensus and serve the public's lasting interests. This plan sends a very clear message: In the Santa Monica Mountains, concerns for the environment will dictate development, not the other way around.
For more on the Santa Monica Mountains and their place in L.A., check out our video below.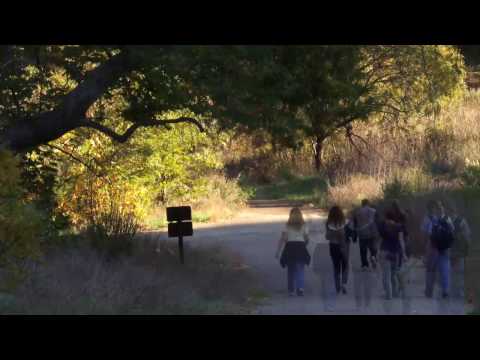 Posted 2/20/14
For 40 years, Rep. Henry Waxman has represented a wide swath of Los Angeles' Westside. But the truth is that no single member of Congress has had a more far-reaching impact on the health and well-being of the entire nation than Waxman.
He championed legislation that led to cleaner air and water not only in L.A. but also in polluted cities across America. He was the driving force behind bills that restricted the use of pesticides and required food manufacturers to put those now-familiar nutrition labels on their products. He made sure that children in lower-income families had access to health insurance. He wrote the law that created the generic drug industry, saving consumers countless millions on their prescriptions.
And remember back in the mid-1990s, when the heads of the nation's tobacco companies were collectively summoned to Washington for a televised hearing, during which they denied that their product was addictive? That landmark session was convened by Waxman, and it represented a turning point in the long and ultimately successful efforts to give the federal government more power to regulate tobacco.
Although Waxman is a proud liberal Democrat, a good number of those bills—and many others—were signed into law by Republican presidents, a testament to his mastery of the legislative process and his ability to build respect and consensus on both sides of the aisle.
With that legacy of accomplishment, it's no wonder that, in recent days, there's been an outpouring of praise for my friend and role model, the 20-term congressman. Last week, Waxman, surprised us all when he announced that he'd be retiring at the end of this year. At 74, he explained, it was time to begin the next chapter of his life. I can certainly understand that desire on the part of someone who has devoted his entire adult life to elective office. But I wish it wasn't so.
Waxman's departure will leave a huge void in Congress. Among many other things, his has been a powerful voice for the positive role government can play, especially in protecting the public health, whether you're among the most fortunate of us or those struggling at the lower rungs of the economy. It's not an exaggeration to say that his legislative work has saved millions of lives. He will surely be remembered as a huge idealist, but one with an unparalleled pragmatic capacity to turn those ideals into reality.
He also has been a great friend to Los Angeles County. In the mid-1990s, for example, when the county was confronting bankruptcy and the collapse of its health care system, Waxman stepped in to help secure the Clinton Administration's help. In 2008, when federal officials wanted to sell off the Veterans Administration properties in Westwood, where so many deserving men and women have received assistance, Waxman again came to the rescue.
On a personal note, no public servant has taught me more about what it takes to bring about positive change in our society. Through his example, Waxman showed me that it's not enough to have a vision. You must be willing to stay in the ring despite the long odds you may face. And when you're knocked down, you get up and keep fighting for what you believe in.
As one of his longtime constituents, I'm grateful for his unmatched advocacy.
He's going out a champion.
Posted 2/6/14
When Lee Baca announced his retirement from the Los Angeles County Sheriff's Department, I was relieved but not surprised. As a colleague and friend, I knew he was hurting.
While preparing to seek a fifth term as sheriff, Baca had become the public face of a department rocked by scandal, including the recent federal indictments of 18 members of his force for alleged brutality, corruption and obstruction of justice. With each passing day, as his campaign opponents honed their attacks, it wasn't only the sheriff's re-election prospects that were taking a hit but also the department to which he'd dedicated nearly 50 years of his life.
So Baca did the right thing—the courageous thing—for himself and the agency. His voice cracking, he told a packed news conference that he was stepping aside at the end of this month. "I don't see myself as the future," he said. "I see myself as part of the past." Los Angeles County voters will now have a rare opportunity to elect a sheriff without an incumbent on the ballot.
Although Baca may have removed himself as the campaign's lightning rod, he has presented those of us on the Board of Supervisors with a huge responsibility for the department's uncertain future. It's now our job to appoint an interim sheriff who'll serve until December when the newly-elected sheriff is sworn in.
To be sure, conditions within the Los Angeles County jail system have improved since allegations of excessive deputy violence began escalating several years ago, leading to the creation of a citizen's commission that blamed top management for many of the problems. By all accounts, the use of serious force is down significantly. Still, big challenges confront the department, including how to humanely—and constitutionally—deal with the thousands of inmates entrusted to our custody, especially those suffering from mental health problems.
In the days ahead, our interviews with candidates for the interim sheriff position will begin. And I can tell you this much for sure: We should not be putting a caretaker in charge. We need a reformer who'll build on the momentum the department has achieved since the blue-ribbon Citizens' Commission on Jail Violence concluded its widely-praised work. We need a proven leader who can resist the potential bureaucratic backsliding that can occur in an institution where change comes hard.
And we need someone who won't be entering the growing field of candidates competing for the top job. This historic moment of transition is too important for an interim sheriff to have his or her attention diverted by a tough campaign or to think it's necessary to build political alliances within the department's ranks.
An interim sheriff must give his elected successor every opportunity to hit the ground running to swiftly restore the department's reputation and repair the morale of the thousands of hard-working men and women who've been unjustly tarnished.
Every crisis presents an opportunity. And the voters of Los Angeles County now have precisely that—an opportunity to put their imprint on the future of the Sheriff's Department, casting a vote for leadership that can clean house and offer a new beginning.
Posted 1/16/14
Los Angeles City Hall has played host over the years to heads of state, visiting dignitaries and many of the world's great and near-great.
But one visit on June, 29, 1990 by a smiling septuagenarian fresh out of a South African prison stands in a class of its own.
Crowds waited hours in the sun to see Nelson Mandela, the living embodiment of the struggle against apartheid, as he came through our city on what all of us sensed was a march of destiny for his country and the world.
Mandela was introduced by Gregory Peck, embraced by Sidney Poitier and lauded as a hero by Mayor Tom Bradley. Harry Belafonte was there that day with his video camera. I'd brought mine from home, too, and we ended up videotaping each other.
The atmosphere was electric as thousands waited for a glimpse of Mandela. Some climbed trees, craning to get a better look.
Just five years earlier, while Mandela was still imprisoned on Robben Island, I had as a Los Angeles city councilman helped lead divestiture efforts that prompted withdrawal of city deposits from banks doing business in South Africa and halted some pension fund investments in companies with connections there.
Now, here was Mandela himself, paying tribute to those actions and many others that were bringing inexorable pressure to the fight to end the inhumanity of apartheid.
"Thank you for supporting us when we needed you most," Mandela told us that day. "Thank you for remembering us even though we were incarcerated in prison dungeons thousands of miles away from here. Thank you for caring. We are on freedom road, and nothing is going to stop us from reaching our destination."
After the speeches, at a reception hosted by the mayor, I had a chance to shake Mandela's hand and exchange a few words with him. There was so much I wanted to say about my admiration for him, but with the crush of people all around us, there was only time to exchange a few casual pleasantries. Still, it was an opportunity I treasure to this day.
Not just because it was a chance to meet a personal hero, someone I'd admired from afar since my own early days as a human rights activist. But also because of what he showed the world following his release after 27 long years in prison. It was inspiring and remarkable to me that when he came out, retribution was not on his agenda—reconciliation was. When he went on to lead South Africa as its president, he was inclusive. Healing his beloved country would take working together, and no one showed the power of a collaborative spirit more than Mandela.
He set an enduring example of cooperation and selflessness that's not often seen in public life these days.
As Mandela was memorialized after his death last week at the age of 95 by leaders including President Barack Obama in Johannesburg, I found myself thinking about the power of individuals to change the world—the importance of taking a public stand against injustice, and of lending our vocal and moral support to those, like Mandela, who put their necks on the line for a cause greater than themselves.
Every generation has its heroes—those all-too-rare individuals who stand up and make a difference. In our times, they've included the late Andrei Sakharov, the "voice of conscience" against human rights abuses in the Soviet Union and the inspiring Aung San Suu Kyi in Burma. But no one, I would argue, had the impact and experience of Mandela, who paid such a profound price in terms of the years of solitary confinement, yet emerged from behind bars to see the comparatively swift demise of the apartheid system he fought so effectively against.
He stands alone. And those of us fortunate enough to have even once crossed his path will always stand in awe.
Posted 12/10/13