A Lincoln moment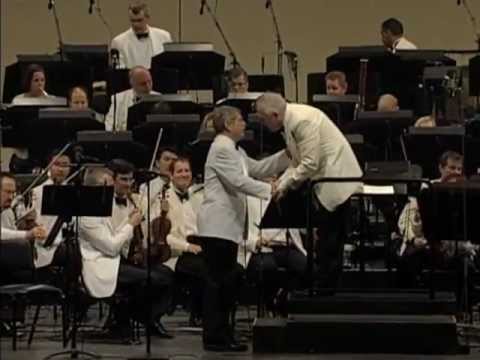 In the early years of World War II, composer Aaron Copland was pressed into action, called upon to undertake a uniquely important duty to a nation in need. He was commissioned by conductor Andre Kostelanetz to write something that might inspire Americans as they battled forces bent on domination and destruction.
At the heart of this composition would be the powerful words of a man who, nearly eight decades earlier, had guided our country through its darkest chapter when its very fabric was being ripped apart.
Copland, in his landmark work, turned to the speeches of Abraham Lincoln, interspersing excerpts with soaring orchestration. He called it "A Lincoln Portrait." In a 1943 interview, Copland said his goal was to find passages that seemed relevant to the challenges at hand. Only once did he quote from a famous speech.
In the many years since then, the narrative of "A Lincoln Portrait" has been read by voices as diverse as America itself, including some of our finest actors, such as Gregory Peck, Paul Newman and Henry Fonda. On Tuesday, at the Hollywood Bowl, a Los Angeles County Supervisor with a long affection for Copland got his turn.
For me, the moment was especially meaningful because it fell on such a solemn date—September 11. And as in decades past, Lincoln's words had transcended the years and circumstances of their day. Indeed, on the very night I appeared with the Los Angeles Philharmonic, our consulate in Libya and our embassy in Egypt had come under deadly assault.  
For the entire text of "A Lincoln Portrait," click here.  Above, you can watch video highlights from the performance at The Bowl. But I'll leave you with this resonant passage, which Copland drew from Lincoln's annual message to Congress in December, 1862: "The dogmas of the past are inadequate to the stormy present. The occasion is piled high with difficulty and we must rise with the occasion. As our case is new, so must we think anew and act anew."
 Posted 9/13/12